A partnership between Camp Alliance & New Vision
for veterans & active duty personnel in Arkansas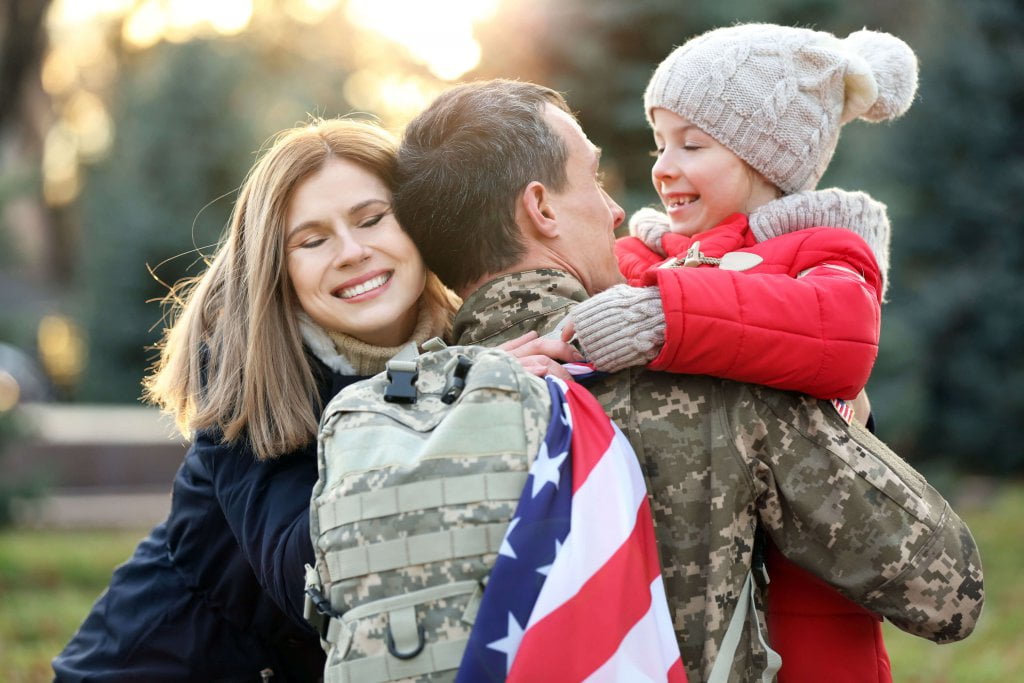 The most important mission you will ever face is recovery from addiction.
Addiction is war against the body and mind. It will take away your mind, your family, and your service.
Recovery is a process that requires a personal commitment, time, patience, and everything within you to succeed.
You've served your country, now let us serve you and equip you with the tools and resources to be successful.
Do it for your service, do it for your family, do it for you. Make the call and sober up.
Camp Alliance and New Vision have partnered to offer a safe and quiet place to recover in a hospital setting where your immediate needs are quickly addressed by nurses, doctors, and other medical professionals.
New Vision provides inpatient detox services for adults 18 & older who are addicted to opioids, alcohol, and certain other drugs. During a typical 3-day stay, your symptoms are managed by medications in order to allow you to safely withdraw from the substance(s) you are taking.
We include you in decisions made relating to your discharge care plan and make it a priority to have a follow up appointment scheduled prior to completing the service.
For more info about the New Vision service, see our overview page here, or click on the "New Vision" tab in our menu bar above.
Substances New Vision Can Treat
New Vision is able to provide a safe medical stabilization setting for those dependent on:
Opioids (such as Heroin, OxyContin)
Benzodiazepines (like Valium, Xanax)
Methamphetamine (at select locations)
Prescription Medications
Alcohol
Cocaine
Combined Substances
Contact New Vision today to take the first step on the road to recovery.
Direction for Veterans is a partnership between
Camp Alliance, Inc.
and New Vision. New Vision is a service of SpecialCare Hospital Management run in conjunction with acute care hospitals. SpecialCare Hospital Management administers this service for the hospital and has a financial interest in this service. The diagnosis of need for inpatient admission can only be made by a licensed physician. (rev.061015)